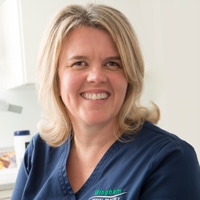 Karin Lewis
Practice Partner
BDS (Lond) 1988. GDC no. 64003
Karin grew up and was educated in Bromley, South London. She completed her dental training at University College Hospital, London, qualifying in 1988. After graduating she moved to Canterbury and started working at the practice in 1989, just a few months after it opened.
My philosophy is that 'prevention is better than cure' and I encourage and educate my patients to keep their mouths healthy. The atmosphere in the surgery is relaxed and informal. You will often hear more laughing than drilling! I am particularly interested in tooth whitening and using tooth coloured fillings to improve the appearance of your teeth. Sometimes changing something quite small will make a significant difference to your smile.
Over the past 25 years she has worked in a number of general practices locally in both the NHS and private sector and as a result has built up considerable experience. She has particular experience in treating very nervous patients. Karin has been an expense sharing partner in the practice since 1995.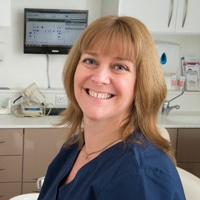 Hayley Owers
Practice Partner
BDS (Lond) 1988. GDC no. 64084
Hayley grew up and was educated locally before embarking on her dental training at Guy's Hospital in 1984. Following graduation in 1988 she was invited to stay as a House Officer in the Paediatric and Orthodontic Department before entering general practice in 1989.
I am particularly interested in cosmetic dentistry and enjoy restoring and maintaining healthy smiles. 25 years of experience have given me invaluable experience in all aspects of general dentistry and I relish the variety that this brings.
She has worked in general practice ever since, predominantly in the private sector since 2002 and joined the practice in 2012. She became an expense sharing partner in April 2017.
Joanne Jackson
Dental Hygienist
RDH (UK) 1983. GDC No. 2692
Joanne grew up and was educated in Welwyn Garden City, Hertfordshire. She completed her dental hygiene training at Newcastle University Dental Hospital and qualified in 1983.
She moved to Kent in 1986 and has worked in a number of local practices in the NHS and private sector.
 I have always thoroughly enjoyed being a hygienist and am dedicated to helping my patients achieve a healthy, confident smile. I am especially interested in the connection between poor oral health and the overall health of your body. Major studies have shown the links between gum disease and cardiovascular disease, respiratory infections and complications with diabetes. So the message is clear; proper dental care and good oral hygiene are more important in many ways you might not have thought of before.
Outside of dentistry Joanne is married, has a grown up daughter and in her spare time enjoys cycling, walking her dog, watching sport and supporting Chelsea Football Club!
Sharon clarke
Dental Hygienist
EDH (UK) 1999. GDC No. 5565
Sharon joined us in October 2017. She is a highly competent hygienist who is popular with both patients and staff. She has a gentle approach to her care and will always go above and beyond in her advice to her patients.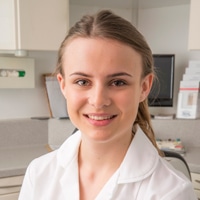 Ellie Bradley
Dental Nurse
GDC No. 262256
Ellie joined us as an apprentice in January 2014 and completed her training to become a qualified dental nurse in December 2015. She has proved to be an incredibly hard working, competent and invaluable member of the team along with her permanent smile!
Since qualifying in 2015 I am loving my job more and more. I have relished stepping up to the new challenges put in front of me and look forward to furthering my career in the coming years
Her natural aptitude for nursing and her excellent reception skills have led her to be promoted to head dental nurse and part-time receptionist. In March 2018, Ellie also found time to complete her Oral health Educator Qualification.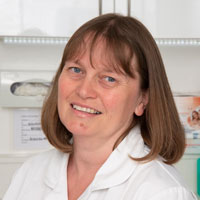 Jo Graydon
Dental Nurse
GDC No. 138509
Jo joined us in September 2017 as an experienced qualified dental nurse. She has worked in both hospital and general practices and recently returned from a career break to look after her young family. Jo has a bubbly personality, always manages to put our patients at ease and has fitted in easily to our friendly team.
After having a career break, I am thoroughly enjoying being part of the Wingham team and continuing my dental nurse career
She lives on a local farm and often delights us with her stories about her pet pony and donkey, China and Norman!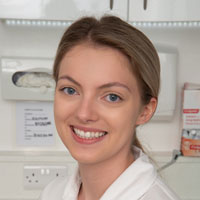 Libby Craig
Dental Nurse
GDC No. 269113
Libby is a newly qualified dental nurse who joined our team in February 2018. Despite being a quiet, understated person, we are slowly getting to know her and she has proved to be a highly competent dental nurse with an ability to learn new skills very quickly. She has already become a great asset to our team.
Becoming a dental nurse was the best decision I've made. I never thought I  would love my job so much
Jessica Macdiarmid
Dental Receptionist
GDC No. 258134
Jessica joined the practice in February 2015 as our new dental receptionist and has immediately proved to be a fantastic addition to our outstanding team. She has been working within the dental industry since 2010 and achieved her dental nursing qualification in 2015.
Working at Wingham dental practice is fantastic. The whole team is wonderful and combined with lovely patients the atmosphere is great. I am able to work towards furthering my strengths at the reception desk and love supporting all of our patients throughout their visits with us.
Jessica took an interest in dentistry after a family member who worked in the profession mentioned how enjoyable and rewarding the job can be.